De Beers Group Industry Services collaboration with DANAT
The Bahrain Institute for Pearls & Gemstones (DANAT) announced a strategic partnership between DANAT and De Beers Group Institute of Diamonds.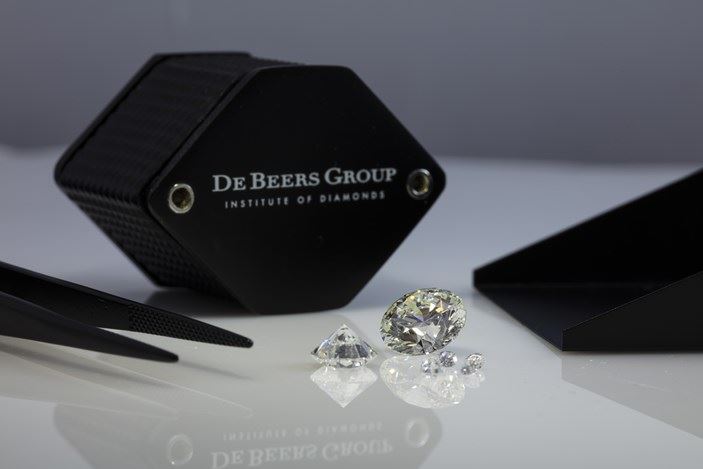 President of the De Beers Group Industry Services and De Beers Group Institute of Diamonds, Jonathan Kendall, explained that the strategic partnership with DANAT provides an opportunity for a world-class diamond grading service. "The diamond industry depends primarily on trust, and the partnership between DANAT and De Beers Group is the beginning of a long-term relationship aimed at demonstrating its usefulness to the diamond industry and trade in the Middle East as a whole," said Mr. Kendall.
"With DANAT, we look forward to enhancing trade and consumer confidence in diamonds, which are the most precious, rare and valuable gemstones, as part of a broader strategic partnership, as we have already offered very successful training courses at the DANAT Institute during the first half of this year, with more diamond courses planned for this November" he added.
DANAT's CEO, Noora Jamsheer, explained that through this partnership with De Beers Group, customers can deliver diamonds to DANAT, who will carry out the necessary operations to send them to De Beers Group Institute of Diamonds. "Once the diamonds are received by De Beers, their experts will grade and issue the final certificate, following which the diamonds will be safely returned to DANAT ready to be collected along with the De Beers Diamond Grading Report.
The partnership with a renowned international institution such as De Beers Group represents a great value for DANAT, which operates according to the highest industry standards, the latest scientific knowledge and up to date educational provisions, and is committed to maintaining the uppermost standards of professional and personal ethics in gemmology.